Pixel8-RF – Radiofrequency with microneedling
Conveniently located to serve Reno, Carson City & Gardnerville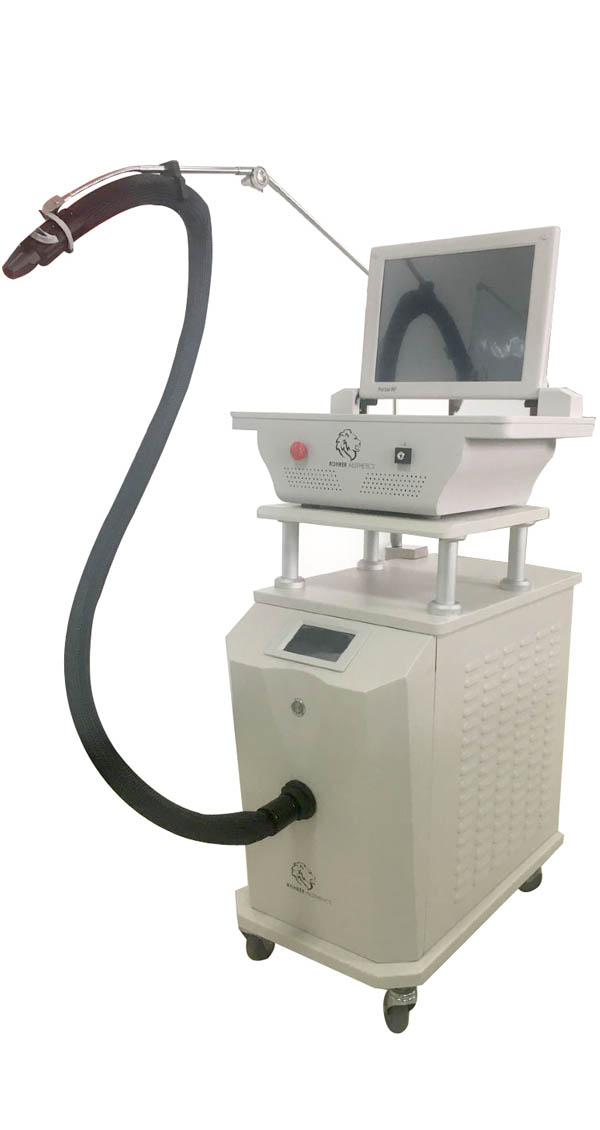 What is the Pixel8-RF?
The Pixel8 is a new device that incorporates bi-polar, radiofrequency (RF) technology to gently improve collagen, tighten skin, and give your skin a smoother, more youthful appearance. Treatments with the Pixel8 can also gently, non-surgically remodel and contour areas of the face and neck. During the treatment, heat is driven deep within the skin layers to stimulate and remodel collagen and cause elastin cells to regenerate. This results in a firmer, smoother, and more consistent skin surface.
What does the Pixel8-RF treat?
The PiXel8-RF was developed to combat the signs of aging. It most commonly treats the "crepey" skin of the face and neck, but can be used over the entire body for skin smoothing and tightening. The PiXel8-RF is suited for all skin types, and after a single treatment, most patients notice that the area treated is smoother and softer. The amount of energy delivered into the tissue is adjustable and the micro-needles can be adjusted from .5mm up to 3.5mm to address each individual patient's needs. The PiXel8-RF uses a unique design for tissue coagulation and hemostasis that may improve fine lines, wrinkles, acne scars and stretch marks.
Overall, the Pixel8-RF can address many problem areas:
Skin tightening
Wrinkle reduction
Acne scar improvement
Skin tone and texture improvement
Pore reduction
Scar reduction
Double chin reduction
Jowl lifting
Eyebrow lifting
Neck lifting
Hand rejuvenation
Can the Pixel8-RF be used on all skin types?
One of the best advantages to the PiXel8-RF, compared to some laser treatments, is that it is safe to use on all skin types. The radiofrequency energy does not cause thermal damage to the top layer of skin (epidermis) and virtually eliminates the risk of causing pigment changes in the skin (post-inflammatory hyperpigmentation).
What is the downtime for a Pixel9-RF treatment?
Treatments have very minimal to no downtime. The treated area may be red for 1-2 days. Some mild swelling may occur. Ointment or moisturizers may be applied to the area after treatments. Most people can go back to their normal activities the following day and can apply makeup 24 hours after treatment.
How long does it take to perform a Pixel8-RF treatment?
Treatments require numbing cream to be applied to the area for 30-45 minutes. The treatment itself can last 20-40 minutes, depending on how many areas of the body are being treated.
What is involved with a Pixel8-RF treatment?
Typically, numbing cream is applied to the area for 30-45 minutes. Then the device is used on the skin. Tiny microneedles calibrated to a precise depth are "stamped" onto the skin. This is done over the entire area while chilled air is simultaneously used on the skin to improve comfort.
Before & After Results
*Individual results may vary.
How painful is a Pixel8-RF treatment?
With the protocol stated above, treatments are very well tolerated with only mild discomfort reported by most patients.
How many treatments do I need?
While improvement of the skin can be seen after a single treatment, we highly recommend starting with 3 treatments (each treatment spaced 4 weeks apart) to get an excellent result. Those who wish to continue treatments may safely choose to do more than 3 treatments to continue to improve their skin.

Are there devices similar to the Pixel8-RF that I may have heard of?
Yes, radiofrequency technology with microneedling has become a very popular part of aesthetics. Many companies produce devices that also use the radiofrequency with microneedling for skin tightening. Some other devices include: Morpheus8, Secret RF, Fractora, INFINI, and Vivace.