Anti-Wrinkle
Conveniently located to serve Reno, Carson City & Gardernville
Sierra Nevada MD Botox Club
Become a member and save on Botox® every 3 months for a year. Ask Dr. Yamamoto for details.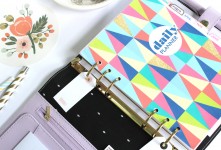 Plan Your Procedure
Average Procedure Time:
20 mins
Recovery Time:
None
Post-Op Follow up:
2 weeks
Most commonly known as 'botox,' these products help prevent and reduce the appearance of lines and wrinkles on the face. Botox®, Xeomin®, and Dysport® are the most widely used, and Dr. Yamamoto provides all three, depending on patient experience and preference. All of these products are some of the mostly widely used medications in the world and have been shown to be highly effective and very safe.
Whether you want to look more refreshed in wedding photos or at your upcoming special event, or just want to maintain the youthful look of your face, Botox is a safe and easy way to prevent those fine lines. Many individuals are seeking to reduce lines around the eyes, forehead, and brow region, and Botox is an ideal way to address those trouble spots.
When used consistently, Botox can dramatically prevent the formation of wrinkles and help you look younger longer. Dr. Yamamoto creates individualized plans of location and dosing of Botox, depending on the patient's face and desired outcome.
---
5
–
Written on August 19, 2018

Dr. Yamamoto is simply amazing! I was hesitant to get Botox but needed it after years of living by the beach in Florida. He is gentle, calm and very thorough in explaining the process. The needles he uses are so small that no numbing cream is needed. A week after Botox, I am wrinkle free and have received many compliments on how "fresh" looking my skin has been lately. I received my procedure in his office in Atlanta and I
am very sad he will be gone to Reno as I don't know if I will find anyone else to replace his expertise.