Face and Neck Reno NV
How faces change
Aging of the face, especially the lower third area that includes the jawline and neck, is one of the most talked about areas for improvement in facial plastic surgery. As we age, our skin is no longer tight and springy like Spandex. We lose collagen and the elasticity, and our skin becomes more of a bedsheet. Loose, thin, and wrinkly. In addition, the ligaments that hold our skin in place also become weaker and more loose, adding to the problems of facial aging.
We begin to see the dreaded "J-word" (jowls!) which is that fullness you may see along the jawline. Our necks start to show loose skin, muscle banding, and fullness or fat under the chin. Over time, all that nice fullness and volume you had in your cheeks starts to drop and settle in your jawline and neck. This is one of those most noticeable signs of facial aging.
Think of an egg turned on its narrow end:
This is the shape of a youthful face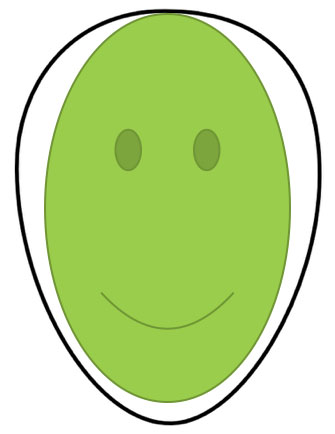 Now think of an egg turned on its wide end:
This is the shape of an aging face.
So how do we take that aging egg and turn it back onto it's more narrow end? Truly, a good lift of the jawline and neck can effectively and naturally improve these areas and help you look more youthful.
Dr. Yamamoto has developed the Yummy Lift family of face and necklifts to give you just that: a more youthful face that is natural, requires minimal downtime, and fits your budget.