Hands
Conveniently located to serve Reno, Carson City & Gardnerville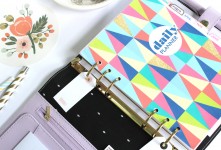 Plan Your Procedure
Average Procedure Time:
20 mins
Recovery Time:
None
Post-Op Follow up:
2 weeks
---
5
–
Written on August 8, 2018

I had the opportunity to have my hands look a little younger with help from Dr. Yamamoto – they look a LOT younger. Dr. Yamamoto has a relaxed and kind manner and is very talented. His office staff are friendly and welcoming, as is he. I also got some wonderful skincare items that have given rise to compliments from my family. I highly recommend that anyone looking for any kind of hand, neck or facial treatment put Dr. Yamamoto's name on your list of doctors to consider. AND the consultations are free!
---
Hand Rejuvenation
After rejuvenating your face, don't let your hands give you away! We don't always think about the back of our hands, but like your face, they are always out in public. We want your hands to match your youthful, refreshed face. A couple of treatments are available to improve the appearance of your hands, including:
Radiesse to the back of the hands – this creates more fullness or volume in your hands and helps get rid of those prominent tendons and veins
Fractional CO2 laser to the back of the hands – using a laser attachment specifically designed for the back of the hands, the skin can be resurfaced. This improves overall texture and helps get rid of those sun spots.
These treatments can be done in the office and have little to no down time. Come and see how quick and easy it is to improve the back of your hands.
* Individual results may vary.
Photo Gallery
View before-and-after pictures of real patients of Dr. Kyle Yamamoto