Mission Statement / Core Values
Conveniently located to serve Reno, Carson City & Gardnerville
At Sierra Nevada Cosmetic and Laser Surgery, our mission is to combine innovative techniques and cutting-edge technology with a traditional standard of excellence. We treat every patient with courtesy, respect, and compassion. We strive to create a practice that is warm, welcoming, and an integral part of the Reno-Tahoe community.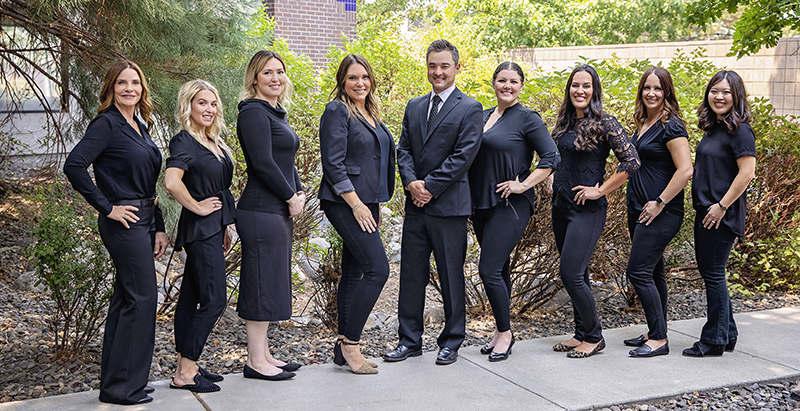 Core Values – "Welcoming FIRST"
Welcoming – warm, friendly environment
Fun – working and visiting the office is enjoyable
Integrity – being honest and ethical
Respect – for co-workers and patients
Self Care – looking and feeling good is the goal for all patients and staff
Teamwork – shared responsibilities and helping each other to get the job done
Core Values Statement – The FACE Principles:
Focus
Accountability
Care
Excellence
Our Seven Core Values:
1 We respect and care about each of our patients and want them to have an enjoyable and fun experience in our office.
2 We understand that coming to a medical office to talk about your face can be intimidating and stressful so we strive to make the experience as welcoming and relaxing as possible.
3 We focus on always offering the treatment that is best for the patient, not always the one that is the most expensive or most advanced.
4 We believe that education is just as important as the treatments themselves. Our goal is for every one of our patients to fully understand the products and services we provide.
5 We believe in being accountable and available to all of our patients.
6 We take pride in being a well-respected small business in Northern Nevada and recognize the importance of working together with others to build a better community.
7 We work hard to maintain a standard of excellence in our practice that defines who we are and how we want to be viewed in our community.